CB-300 Descapsuladora para recuperar polvo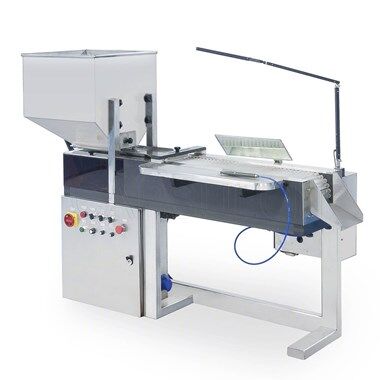 Introducción
Esta máquina ha sido especialmente desarrollada para recuperar polvo de cápsulas rellenas. Las cápsulas rellenas se pasan a través de depósitos para facilitar el corte de cápsulas individuales mediante las cuchillas móviles proporcionadas.
Esto garantiza la separación de la cáscara y el polvo, en donde solo hay algunas trazas de gelatina en el polvo.
Especificaciones
| | |
| --- | --- |
| Modelo | CB-300 |
| Capacidad | 100-300pcs/min |
| Voltaje | 220V/50Hz 110V/60Hz |
| Energía | 0.32kw |
| Dimensión | 400*450*500mm |
| Peso(kg) | 50kg |
Observaciones
Tiene un diseño ergonómico y robusto para adaptarse a todo tipo de ampollas con ajustes rápidos y simples. Es adecuado para reciclar las cápsulas 00 # -4 #.
Toda la construcción de acero inoxidable para cumplir con el estándar GMP.
Puede descubrir los problemas y los medicamentos no calificados y resolverlos a tiempo y desechar las cápsulas, lo que evita el problema de que todas las cápsulas se mezclen en un solo lote desechando.
Mejora la eficiencia de trabajo y reduce la intensidad lobar, lo que estandariza y aclara todo el proceso.
Puede separar y reservar automáticamente las cápsulas de desecho y el polvo de fármaco después de sacar las cápsulas .
Alimentación automática y hay dos rampas separadas para productos y materiales de desecho. 
revisión (s)
I'm confident that I checked the pills
From: Chius | Fecha: 03/03/2021 21:54
Fue este repaso útil?
(

0

/

0

)
Escriba su propia opinión
También Ofrece
Recommend
Productos relacionados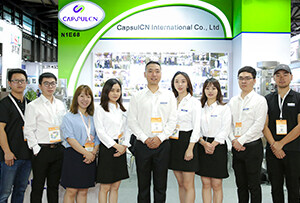 Our Team
As an expert in the pharmaceutical and pharmaceutical packaging industry, iPharMachine has provided solutions for hundreds of pharmaceutical and health product manufacturers for 17 years. By visiting customers, we get good reviews from our customers.
Productos vistos recientemente