Introduccción
La serie HSL-C100  pulidora de cápsulas es un tipo de pulidora con función de clasificador.No solo cumple la función de pulido de capsulas y tabletas sino que también elimina electricidad estática. También rechaza cápsulas de bajo peso; piezas defectuosas y fragmentos de cápsulas.Es adecuado para todos los tamaños de cápsulas sin la necesidad de cambiar las piezas.
Especificaciones
| | |
| --- | --- |
| Moldo | HSL-C100A |
| Capacidad | 2500pcs/min |
| Egenrgía | 200w |
| Voltaje | 220V 50Hz/110V 60Hz |
| Dimensiones(mm) | 950*600*1000 |
| Peso | 65Kg |
| Air | 0.25m3 /min 0.3Mpa |
Observaciones
Tamaño pequeño, buena apariencia, ángulos y altura ajustable. Puede ser conectado a cualquier tipo de Máquina de llenado de capsulas.
El material es de acero inoxidable de dentro de la cámara de pulido a la vez que cumple con los stándares de GMP requeridos.
Se puede usar un cepillo desmontable y teniendo en el eje principal El cepillo y el cojinete se pueden desmontar fácilmente. El pelo de cepillo no caerá. Diferentes tamaños de cepillos pueden ser cambiados viendo la necesidad de diferentes tamaños de cápsulas.
Dispositivo seguro está disponible. La velocidad rotacional esta controlada por el convertidor
Puede autmaticamente ordenar capsulas con bajo peso, cuerpo vacío o rasguñados
Las cinco ruedas giratorias facilitan el movimiento de la máquina
Un inversor de vector crea un momento más potente de fuerza inicial controlando la velocidad variable.Altura y ángulo fácilmente ajustable para fijación de puerto de descarga de una llenadora de cápsulas o prensa de tabletas.
Escriba su propia opinión
También Ofrece
Recommend
Recommend
Productos relacionados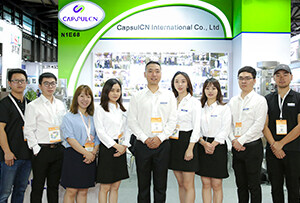 Our Team
As an expert in the pharmaceutical and pharmaceutical packaging industry, iPharMachine has provided solutions for hundreds of pharmaceutical and health product manufacturers for 17 years. By visiting customers, we get good reviews from our customers.
Productos vistos recientemente