Introducción
Nuestra máquina pega el PVC y el papel de aluminio. El efecto de envasado es el mismo que otros equipos avanzados. Esta máquina tiene un precio razonable, fácil de operar y fácil de darle mantenimiento. Esta máquina se utiliza para empacar medicamentos sólidos como cápsulas, comprimidos, cápsulas blandas, dulces o hardware.
Todo el conjunto es de diseño compacto, aspecto estilizado, un funcionamiento suave y silencioso. Utiliza el método de calentamiento interno para asegurar que el PVC caliente uniformemente. No hay burbujas en el papel de aluminio mientras se calienta, por lo tanto, no se producirá ningún desperdicio. Esta máquina es muy fácil de instalar y mantener, de pequeño volumen, peso ligero y de tecnología avanzada..
Especificaciones
| Modelo | BM-III |
| --- | --- |
| Max. Área de calentar(mm) | 80*100 |
| Dimensiones(mm) | 250*200*235 |
| Energía(W) | 500 |
| Capacidad(pcs/min) | 5--20 |
| Medida de Embalaje(mm) | 370*330*310 |
| Peso(kg) | 14 |
Observaciones
Nuestra máquina viene con un conjunto de molde de ampolla libremente. Si necesita personalizar otro molde de ampolla, puede enviarnos su imagen de diseño.
Lea atentamente las instrucciones cuando configure la máquina por primera vez o cuando utilice la máquina por primera vez.
Facil a operación     
Escriba su propia opinión
También Ofrece
Recommend
Recommend
Productos relacionados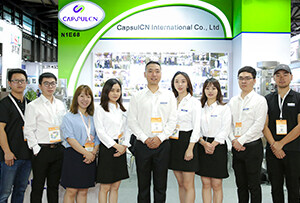 Our Team
As an expert in the pharmaceutical and pharmaceutical packaging industry, iPharMachine has provided solutions for hundreds of pharmaceutical and health product manufacturers for 17 years. By visiting customers, we get good reviews from our customers.
Productos vistos recientemente