ZWS-137 Pulidora de Cápsulas
Introducción
La pulidora de tabletas de alta velocidad ZWS137 adopta aire comprimido para eliminación, eliminación de polvo centrífugo y el principio de rectificado de borde de rodillo para que necesite polvo en las superficies de la tableta y rebabas de borde, para limpiar las superficies de la tableta y limpiar los bordes.
El proceso de tamizado y transporte de la tableta se completa dentro de una caja de tamizado con una estructura cerrada.
Cuando funciona, la caja de tamizado y la entrada y salida del material se encuentran en estado de presión negativa sin emisión de polvo.
La caja de tamizado y la caja de alimentación están totalmente aisladas entre sí.
La estructura rápida desmontada hace que sea conveniente desmontar, instalar y limpiar la máquina.
Las piezas que entran en contacto con el medicamento están hechas de acero inoxidable y cumplen con los requisitos para equipos farmacéuticos en GMP...
Especificaciones
| | |
| --- | --- |
| Modelo | ZWS-137 |
| Capacidad | 7000pcs/min |
| Tamaño del cilindro de tamizado | 130mm |
| Velocidad de rotación del cilindro de tamizado | 0-30rmp |
| Dimensiones | 750*320*1030mm |
| Peso | 37kg |
| Energía | 60w |
| Voltaje | 110V 60Hz/220V 50Hz |
Observaciones
La máquina adopta un motor sin escobillas AC para realizar un ajuste de velocidad continuo, cumplir con los requisitos de eliminación de polvo de diferentes productos y diferentes medicamentos.
La altura y el ángulo de entrada y salida del material se pueden ajustar libremente dentro de un cierto rango para cumplir con los diferentes requisitos de trabajo.
Las ruedas se instalan en la parte inferior de la base para que sea conveniente mover la máquina al lugar de trabajo.
La altura y el ángulo de trabajo de la entrada y salida de material de la máquina se pueden ajustar a través de la barra de elevación y la manija de bloqueo.
El aspirador es necesario cuando se usa esta máquina.
revisión (s)
Fast edging makes the tablets look new. Very good machine. Hygiene standards and quality standards. Hope that the service life can be long.
From: Davis | Fecha: 01/03/2021 3:53
Fue este repaso útil?
(

0

/

0

)
Escriba su propia opinión
También Ofrece
Recommend
Productos relacionados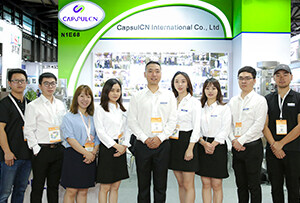 Our Team
As an expert in the pharmaceutical and pharmaceutical packaging industry, iPharMachine has provided solutions for hundreds of pharmaceutical and health product manufacturers for 17 years. By visiting customers, we get good reviews from our customers.
Productos vistos recientemente