YK-60 Granuladora Vibratoria
Introducción
Esta máquina de forma cuboide, consiste en una caja de rodamientos, una caja reductora y un soporte de máquina. La tolva está conectada a la caja de rodamientos y llega fuera de la máquina.El front-end se destaca por estabilizar la máquina en el suelo para el posicionamiento de la máquina en interiores.
Esta máquina adopta un movimiento de balanceo de un tambor giratorio, para moler materiales de polvo húmedo en granulados. En el campo de la medicina química, esta máquina se utiliza para las mezclas en polvo granulado en gránulos y compresión de tabletas después de que se han secado. También se utiliza para materiales de granulación de coagulado formados durante el almacenamiento o procesamiento químico. En la industria alimentaria, se utiliza para procesar mezclas de caramelo y azúcar, así como productos lacteos. En otras industrias, puede ser utilizada para granular de porcelana y mezclas de plásticos.
No es adecuado para sólidos, medio fluidos, pasta o pulverización.
Hay una gama de diferentes tamices de malla para la producción de diferentes tamaños de granulado.
.
Especificaciones
| Modelo | Capacidad | Numero de ciclos | Puerto de Alimentación | Motor | Dia. De barril | Amplitud pendular | Dimensiones | Peso |
| --- | --- | --- | --- | --- | --- | --- | --- | --- |
| YK90 | 50~100kg/h | 50 time/min | 300*280mm | 0.75kw | 90mm | >360° | 460x750x840mm | 150kg |
| YK60 | 20~30kg/h | 46 time/min | 209*212mm | 0.55kw | 60mm | >360° | 460x550x570mm | 55kg |
| YK160 | 200~300kg/h | 55 time/min | 408*380mm | 2.2kw | 160mm | >360° | 950x560x1240mm | 360kg |
Observaciones
No es adecuado para medio sólido, fluido, pasta o pulverización.
El número de malla del tamiz mallado debe ser preparado por los propios usuarios de acuerdo con el tamaño del gránulo.
revisión (s)
I bought many of his machines. I feel great. They can meet the needs of my factory and they are cheap.
From: sevide | Fecha: 01/03/2021 1:25
Fue este repaso útil?
(

0

/

0

)
Escriba su propia opinión
También Ofrece
Recommend
Productos relacionados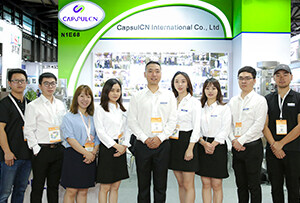 Our Team
As an expert in the pharmaceutical and pharmaceutical packaging industry, iPharMachine has provided solutions for hundreds of pharmaceutical and health product manufacturers for 17 years. By visiting customers, we get good reviews from our customers.
Productos vistos recientemente