FR-900 Selladora Banda De Bolsa Con Codificador
Introducción
El FD-1000 es un nuevo modelo máquina de sellado automático de película plástica, que integra la impresión en acero, sellado, transmisión continua de productos, con el patrón limpio y brillante en la parte de sellado, color seleccionable, impresión conveniente para cambiar los caracteres.
Specifications
| | |
| --- | --- |
| Modelo | FR-900 |
| Ancho de sellado | 6mm-14mm |
| Largo de sellado | 0~Limitless |
| Grosor de película | 0.03-0.8mm |
| Velocidad | Max. 12meters/min |
| Roango de temperatura | 0~300°c |
| Peso máximo de carga | Max. 3.kgs |
| Peso | 600W |
| Voltaje | 220V 50HZ/110V 60HZ |
Observaciones
Las bandas de sellado están orientadas horizontalmente para permitir un acceso fácil y un alto rendimiento
El peso máximo de carga de 3 KGS es ideal para la mayoría de los consumidores.
Velocidad de sellado y temperatura ajustable con espesor de película para administrar la calidad de sellado.
Mecanismo electrónico de temperatura constante.
Motor de transmisión de regulación de velocidad sin escalonamiento.
Altura flexible y ancho cambiado con el tamaño del paquete
revisión (s)
Very good value, cheap and easy to use.
I am sorry that I received the goods for two months before I came to comment. I was very nervous when I bought it because I thought the price was too cheap. However, after using it for a while, I completely dispelled my concerns. So far, it has been working normally and efficiently.
From: Huésped | Fecha: 26/08/2019 23:23
Fue este repaso útil?
(

1

/

0

)
Escriba su propia opinión
También Ofrece
Recommend
Productos relacionados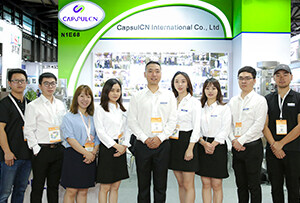 Our Team
As an expert in the pharmaceutical and pharmaceutical packaging industry, iPharMachine has provided solutions for hundreds of pharmaceutical and health product manufacturers for 17 years. By visiting customers, we get good reviews from our customers.
Productos vistos recientemente