Integrated Automatic Bottling Line For Capsule / Tablets
Introduction
Bottle Unscrambler—Bottle Cleaning—Desiccant Inserter—Counter—Capper—Induction sealer—Labeler—Cartoner—Overwrapper
Designed to comply with FDA and cGMP regulations
Different capacity ranges from 30BPM to 200BPM
Customize your own counting line
Specifications
Model
PBDS-8
PBDS-12
PBDS-16
PBDS-24
Production capacity
10~50 bottles per minute
20~55 bottles per minute
60-100 bottles per minute
80-150 bottles per minute
Container size
Dia.:20~100mm
Height:50-100mm
Dia.:20~100mm
Height:40~200mm
Dia.:20~100mm
Height:40~220mm
Dia.:20~100mm
Height:40~220mm
Size of capsule/tablet
Caps: #00-#4
Tablets:Ф5.5-22mm
Caps: #00-#4
Tablets:Ф5.5-22mm
Caps: #00-#4
Tablets:Ф5.5-22mm
Caps: #00-#4
Tablets:Ф5.5-22mm
Main Power
0.4kw
1.5kw
1.5kw
1.7kw
Power Supply
110V 60Hz / 220V 50Hz
110V 60Hz / 220V 50Hz
110V 60Hz / 220V 50Hz
110V 60Hz / 220V 50Hz
Weight
280kg
300kg
360kg
580kg
Overall Dimensions
1600x1500x1600mm
1600x1500x1600mm
2600x1600x1600mm
4200x1800x1600mm
Remarks
With special patented flap partial filling system ,the discharging of medicine is homogeneous and stable without damage.
Adopting the anti high dust photoelectric sensing technology, it also can work stably under the high dust circumstance.
Photoelectric sensor can check automatically if there's no bottle and stops automatically.
Easy to operate, disassembly, clean and change the components without any tools.
Adopting intellectualized design, all kinds of operation data can be set according to the requirement. It can store 10 groups of setting parameters for use.
revisión (s)
Very advanced machine with many integrated functions
From: Ty | Fecha: 03/03/2021 1:03
Fue este repaso útil?
(

0

/

0

)
Escriba su propia opinión
También Ofrece
Recommend
Productos relacionados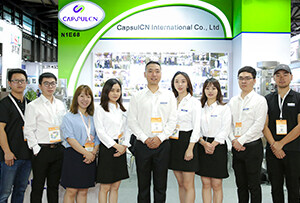 Our Team
As an expert in the pharmaceutical and pharmaceutical packaging industry, iPharMachine has provided solutions for hundreds of pharmaceutical and health product manufacturers for 17 years. By visiting customers, we get good reviews from our customers.
Productos vistos recientemente