Multi- Heads Linear Weigher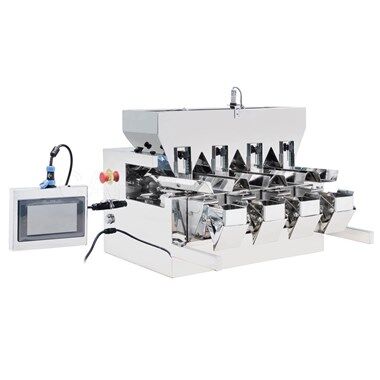 Introduction
Measure and dispense products with great accuracy and speed with linear scales,Capable of weighing a wide range of dry products, from granular powders to small pieces of irregular shapes and sizes
Specifications
| | | | | | |
| --- | --- | --- | --- | --- | --- |
| Model | CN-AX1-2-1 | CN-X2-2-1 | CN-XM2-2-1 | CN-X4-2-1 | CN-XS4-2-1 |
| Single Weighing Range | 50-3000g | 50-3000g | 100-13000g | 10-2000g | 10-400g |
| Accuracy | 1-3% depending on product size /machine speed. | 1-3% depending on product size /machine speed. | 1-3% depending on product size /machine speed. | 1-3% depending on product size /machine speed. | 1-3% depending on product size /machine speed. |
| Max Output | 20ppm | 32ppm | 18ppm | 50ppm | 70ppm |
| Hopper Volume | 4.5L | 4.5L | 15L | 3L | 0.5L |
| Parameters Press No. | 20 | 20 | 20 | 20 | 20 |
| Max Mixing Products | 1 | 2 | 2 | 4 | 4 |
| Power | 500W | 800W | 800W | 1000W | 1000W |
| Voltage | 220V/50/60HZ/2.5A | 220V/50/60HZ/4A | 220V/50/60HZ/4A | 220V/50/60HZ/5A | 220V/50/60HZ/5A |
| Packing Dimension(mm) | 792(L)*470(W)*1006(H) | 685(L)*814(W)*971(H) | 1053(L)*1063(W)*1160(H) | 805(L)*800(W)*1049(H) | 684(L)*684(W)*738(H) |
| Weight | 60KG | 130KG | 240KG | 160KG | 140KG |
Remarks
Complete high-precision automatic weighing system
Adaptable: Integrates with automatic packaging & processing machinery or operates as a standalone system for semiautomatic applications
Accurate: Smart weight algorithm and quality weigh cells for precise product measurement
Versatile: Capable of weighing and dispensing a wide variety of product types
Quick: Fast flow design for optimal product movement
revisión (s)
I bought it for measuring coffee. The measurement is very accurate. This machine is very easy to use.
From: ruixue | Fecha: 01/03/2021 1:26
Fue este repaso útil?
(

0

/

0

)
Escriba su propia opinión
También Ofrece
Recommend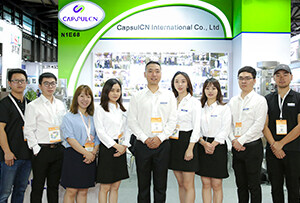 Our Team
As an expert in the pharmaceutical and pharmaceutical packaging industry, iPharMachine has provided solutions for hundreds of pharmaceutical and health product manufacturers for 17 years. By visiting customers, we get good reviews from our customers.
Productos vistos recientemente