Introducción
La etiquetadora de botella redonda de mesa MPC-I puede utilizarse ampliamente en varias botellas redondas verticales, como botellas de vidrio redondas, botellas de plástico, frascos, botellas hexagonales, botellas octogonales, latas de encurtidos, botellas de pepinillos, botellas de aceite de oliva, salsa de chile, jabón para lavar platos , gel de baño, loción, champú, acondicionador, mascarilla para el cabello, loción, loción corporal, alimentos saludables, así como varios tipos de botellas redondas. Se adapta a la pequeña producción.
Especificaciones
| Modelo | MPC-I |
| --- | --- |
| Voltaje | 110V 60Hz / 220V 50Hz |
| Velocidad | 20-30pcs/min (depends on products and labels size)  |
| Tamaño de etiqueta | ≤110mm |
| Medida de producto | Diamter: 18-100mm; Height: 30-160mm |
| Rollo de etiqueta | Inner diameter 76mm/Outer diameter 350mm |
| Presión' | ±1mm(depends on product and label size) |
| Dimension(L x W x H) | 840mm*760mm*500mm |
| Peso | 50kg |
Observaciones
El avanzado sistema de detección de sensores garantiza la calidad del etiquetado.
Trajes para el etiquetado de botellas redondas
Botón de emergencia por seguridad.
Diseño compacto: se puede usar en cualquier lugar
Las cintas transportadoras específicamente diseñadas rompen la limitación de espacio.
Todos están hechos de acero inoxidable y una estructura de aleación de aluminio
Mantenimiento sencillo y longevidad.
revisión (s)
The machine looks fine in quality and workmanship. I have used it for a month and it works very well! I love it. It makes labeling so easy. If you don't watch the demo video, it may be a challenge to get it working properly for the first time, but once you figure it out, congratulations, everything will be very simple.
From: Huésped | Fecha: 25/09/2019 4:10
Fue este repaso útil?
(

0

/

0

)
Escriba su propia opinión
También Ofrece
Recommend
Recommend
Productos relacionados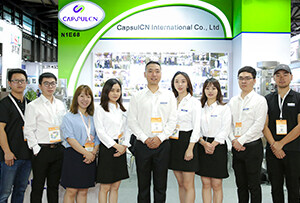 Our Team
As an expert in the pharmaceutical and pharmaceutical packaging industry, iPharMachine has provided solutions for hundreds of pharmaceutical and health product manufacturers for 17 years. By visiting customers, we get good reviews from our customers.
Productos vistos recientemente