Dispensador de etiquetas eléctricas de alta velocidad AL-1150D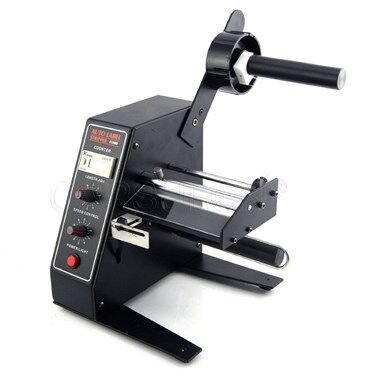 Introducción
Los dispensadores de etiquetas y los aplicadores de etiquetas ayudan a eliminar una etiqueta de su papel de liner o de respaldo. Se utilizan en la fabricación, correo masivo, embalaje y la industria de alimentos y bebidas.
El dispensador de etiquetas eléctricas de alta velocidad AL-1150D tiene un recubrimiento especial aprobado por la FDA con tornillos de acero inoxidable. Dispensa etiquetas pequeñas y piezas troqueladas hechas de papel, poliéster, vinilo, acetato, espuma, papel de aluminio y otros materiales, y está diseñado para pequeñas áreas de trabajo. AL-1150D tiene un fotosensor, que asegura que la unidad pela, dispensa y avanza el rollo de etiquetas de forma precisa y consistente. La chatarra del forro se rebobina automáticamente para un entorno de trabajo limpio. No se requieren herramientas para ajustar el dispensador para diferentes tamaños de etiqueta. La carcasa del dispensador está hecha de aluminio anodizado para mayor durabilidad.
Especificaciones
| | |
| --- | --- |
| Modelo | AL-1150D |
| Tipo | Microcomputer label dispenser  |
| Voltaje | 220V 50HZ/110V 60HZ |
| Aplicable Largo de Etiqueta | 3-150mm  |
| Applicable Ancho de Etiqueta | 4-140mm  |
| Diámetro del rollo | ≥25/50mm |
| Velocidad | 1-8m/min |
| Display | 6-digit LED |
| Rango de conteo | 0-999999pcs |
| Peso neto | 10.1 pounds/8.4lbs/3.8kg  |
Observaciones
Dispensador de etiquetas eléctricas para pequeñas áreas de trabajo y etiquetas pequeñas hechas de papel, vinilo, acetato, poliéster, espuma, papel de aluminio y otros materiales
Acepta tamaños de núcleo de rodillo de 25 mm y 50 mm; Diámetro máximo del rodillo exterior de 250 mm Para etiquetas de 4 a 140 mm de ancho y de 3 a 150 mm de largo La velocidad de alimentación es de 1-8 m por segundo
revisión (s)
This machine is exactly what I need! It is easy to use and needs small footprint.
From: Huésped | Fecha: 20/09/2019 3:16
Fue este repaso útil?
(

0

/

0

)
Escriba su propia opinión
También Ofrece
Recommend
Productos relacionados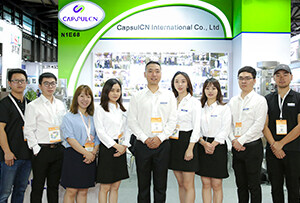 Our Team
As an expert in the pharmaceutical and pharmaceutical packaging industry, iPharMachine has provided solutions for hundreds of pharmaceutical and health product manufacturers for 17 years. By visiting customers, we get good reviews from our customers.
Productos vistos recientemente