Code Printer Machine
iPharmachine sells semi-automatic and manual models. Code Printer Machine can be used to print letters or numbers on plastic or paper bags, including date codes, lot number and expiration dates. It's an easy, inexpensive way to help you track your products. They come with various numbers and letters to imprint on bags and packages, and we have additional numbers and letters in stock.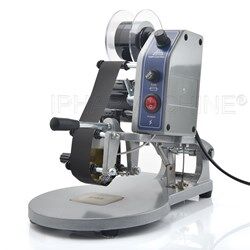 Impresora de códigos calientes ideal para imprimir códigos de fecha, números de lote, fechas de vencimiento y otras letras / números en bolsas de plástico y papel. Una excelente manera de realizar un seguimiento de sus productos. Esta es una gran máquina pequeña para agregar trazabilidad a sus productos agregando un número de lote, código de fecha u otra información importante.
Impresora codificadora de cinta en caliente HP-241B, máquina codificadora de cinta Máquina sopladora de botellas PET semiautomática Máquina para fabricar botellas Máquina para moldear botellas La máquina para fabricar botellas PET es adecuada para producir envases y botellas de plástico PET en todas las formas.
Productos Destacados
Save $1,000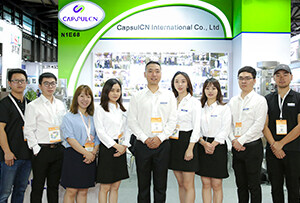 Our Team
As an expert in the pharmaceutical and pharmaceutical packaging industry, iPharMachine has provided solutions for hundreds of pharmaceutical and health product manufacturers for 17 years. By visiting customers, we get good reviews from our customers.